June 2020 Volume 1 Issue 283 – Paydirt Australia
Despite being the most basic and often only asset a company owns, resources firms have a chequered history of managing their tenement licence portfolios.
Perhaps the most infamous example in recent years came in 2005 with the Shovelanna saga which saw a Rio Tinto Ltd mining lease lapse over an iron ore prospect licence due to clerical and logistical errors. Before Rio could rectify the situation, junior explorer Cazaly Resources Ltd swooped, applying for the licence itself. After a protracted battle, then West Australian Minister for Mines, John Bowler, reversed the decision and awarded the licence to Rio, citing public interest, but the story highlights just how precarious companies' asset bases can be if their tenement management is not foolproof.
LandTrack Systems co-founder Justin von Perger has seen plenty of human errors in tenement management systems since launching LandTrack and its tenement software programmes in 2005 but they are often compounded by structural problems in companies' tenement management apparatus.
"We haven't yet come across a company which didn't have errors or discrepancies on, for instance, tenement expenditure," von Perger told Paydirt. "Management is adept at identifying and understanding their company's major risk around things like safety or social licence but when they are asked about the security of their tenement management – the actual licences holding their assets – they have no answer and quickly point to the tenement manager. There are parallels to safety compliance; it only takes only one safety incident for everything to fall into a complete heap. It can be the same if you let a tenement lapse."
LandTrack client relations officer Rachel Whiteman believes there is a general lack of understanding about the importance of tenement management in many mining and exploration companies.
"There is a huge disconnect between tenement managers and the accounts department for instance because the accounts department don't understand how and why tenement management is important to the company's tenement management," Whiteman said. "The tenement manager is often working separately from the rest of the company so communication is often vague and painful."
These systemic gaps in tenement management has seen LandTrack adapt its services from basic compliance tracking to tools for expenditure tracking, agreement and environmental obligation monitoring and alerts to changes in tenement holdings. It has also established a training programme to build new and experienced tenement managers' understanding of the role.
These efforts have helped LandTrack highlight the importance of tenement management to a company's entire structure.
"That is part of what we do; making sure organisations understand why tenement management is so important, why it needs that data and how it all fits together," Whiteman said.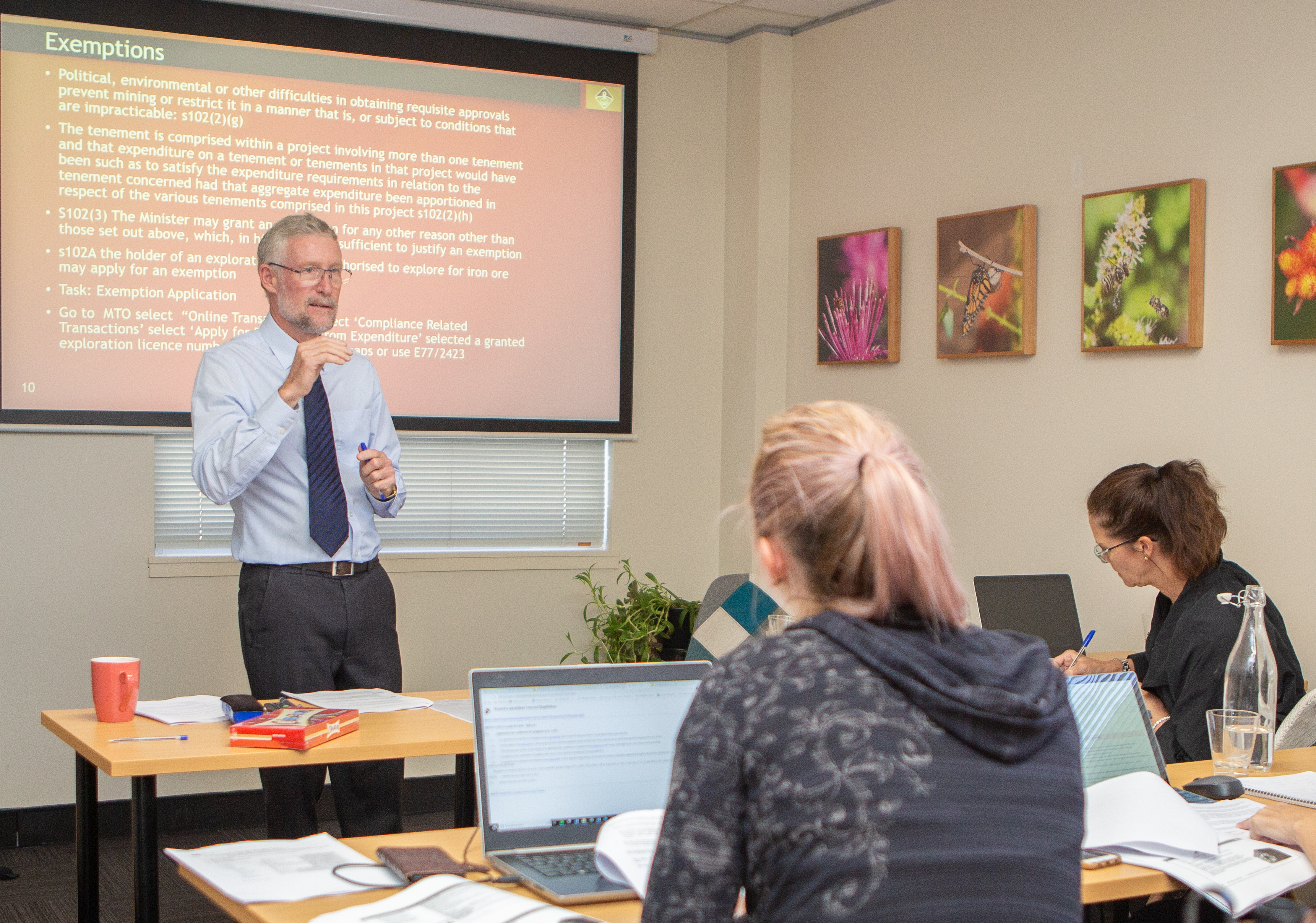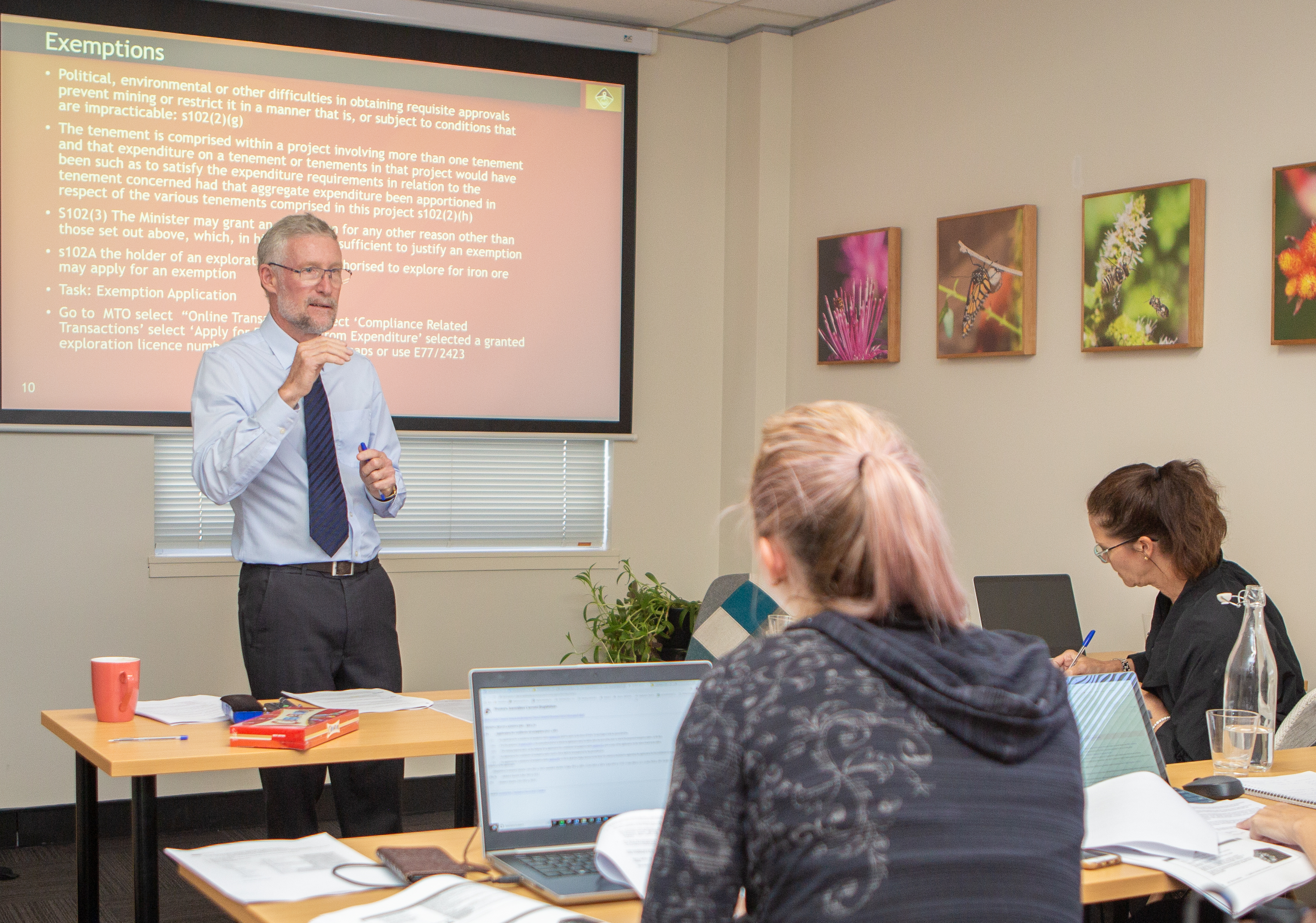 Many companies choose to outsource their tenement management to consultants but LandTrack's strategic support officer Peter Brammall, who has more than 30 years' experience in tenement management, believes this may bring unwanted consequences.
"In using consultants, you are forfeiting company and project knowledge," he said. "By keeping it in-house, it allows companies to deploy a wealth of project history. Products are codified for a new person coming in, the business protocols are captured in the product itself and show the new tenement manager how they do what they do."
LandTrack's software packages are designed to allow companies to manage their tenement compliance in-house while minimising the threat of human error. The company's LandTracker programme is designed to protect, manage and track mineral title compliance while the Expenditure Watch programme manages and tracks tenement expenditure on individual licences. The Tenement Safety Net programme priorities tenements compliance, checks data and identifies errors and omissions to mitigate risk in the licensing process.
As with any risk mitigation strategy, it is difficult to quantify exact cost savings but
Brammall said the potential was obvious.
"Solely on time saving and productivity improvements around due diligence and data entry, the software could pay for itself in 6-12 months," he said. "But, when you consider the risk mitigation, it could pay for itself within a week."
It can also be used to identify gaps in companies' reporting, as Brammall has first-hand knowledge of.
"We began using Expenditure Watch when I was at Cliffs [Natural Resources Inc] and the first-pass analysis revealed $2 million unassigned to any tenement. It just sat there doing nothing, not contributing to any licences' commitment," he said.
LandTrack's suite of products also provides productivity improvements for companies eager to take advantage of such gaps. The GeoSearch tracks changes to land uses and tenement holdings and alerts users to new ground available.
"It is like the bipolar cousin of Tenement Safety Net," Whiteman joked. "Normally, you could spend all day monitoring tenement changes but using GeoSearch means you are alerted immediately when ground becomes available."
LandTrack's services have now expanded to tenement management training. Support and Training Officer, Mike Smith, said the initial practical course for newcomers had spawned an array of specialist units.
"We started with the Practical Tenement Training course because we had identified there was hole in the industry training we could help fill," Smith said. "As we began, we found the hole was even bigger than we realised and so we set up specialised courses for expenditure, advanced tenement management, agreements and environmental issues."
Whiteman said the training had highlighted another aspect of the tenement manager's role; few people are specialists when they begin the job.
"Some companies make an effort to employ tenement managers while others train up someone within the organisation, a geologist who doesn't want to be in the field or an office manager," she said.
Brammall expected such newcomers to be the target audience for the training modules but was soon surprised.
"We originally aimed the Practical Tenement Management course at newbies but we soon found it attracted tenement managers with 14-15 years' experience who got a lot out of it," he said. "They enjoy the interaction because in their individual companies they are often quite isolated and as a result of the training they have set up networks to talk to teach other."
For von Perger, the success of LandTrack's training programmes is proof the company' holistic approach is working.
"We have always believed if we were only providing tools we were not helping them at all," he said. "By providing the ongoing training we are giving them the actual support they need to perform their job."
June 2020 Volume 1 Issue 283 – Paydirt Australia